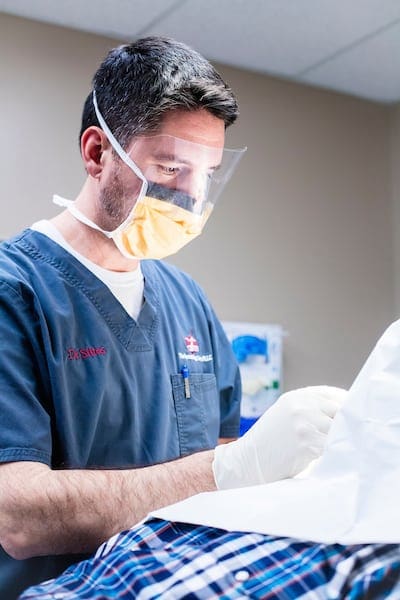 P. Craig Stites, MD
Phillip Craig Stites is a native of Sallisaw, Oklahoma. He is board certified by The American Board of Dermatology and has been practicing in the Fort Smith area since 2001. After finishing high school, he received his bachelor's degree in zoology from the University of Oklahoma in 1993. He completed his medical training at Vanderbilt University in 1997. Dr. Stites then completed an internship in internal medicine and a residency in dermatology at Vanderbilt University Medical Center, where he served as chief resident.  He spent three years training in Mohs micrographic surgery at Vanderbilt University Department of Dermatology with Drs. Michel McDonald and Thomas Stasko. He is experienced in and enjoys all aspects of adult and pediatric dermatology including medical, surgical, and cosmetic services with a special interest in skin cancer prevention, detection, and treatment. Dr. Stites is a staff physician at Mercy and Baptist Hospitals in Fort Smith, Arkansas.
He and his family are active members of First United Methodist Church in Fort Smith.  Outside the office, he enjoys watching and playing sports and spending time on the family farm in Oklahoma.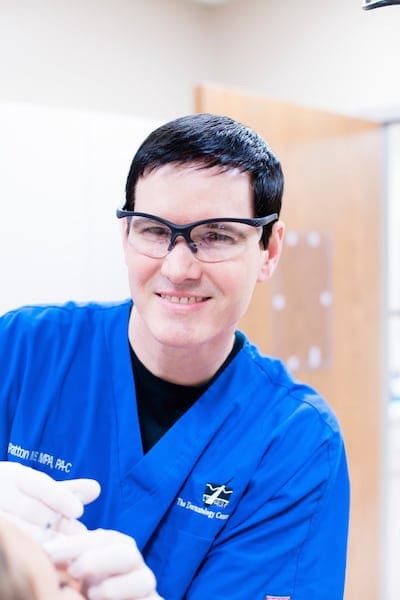 Matthew Patton, MS, MPA, PA-C
Matt is a Kansas native of the Flint Hills and has been practicing dermatology since 2009. He is a Board Certified Physician Assistant and has a Master of Physician Assistant degree from Wichita State University where he also completed a preceptorship in dermatology. Matt is proficient in diagnosing and treating medical dermatological conditions and is experienced in a variety of cosmetic procedures, cutaneous laser modalities, and completed the Hugh Greenway Cutaneous Surgery program. His passion for dermatology comes from his own personal struggles with acne and psoriasis and has a special interest in helping others with those conditions. He has participated as a sub-investigator in psoriasis clinical trials.
Prior to practicing medicine, Matt was a secondary and post-secondary educator. He obtained a Bachelor of Science in Education and Master's degree in Educational Administration from Emporia State University.
Matt owns and manages an equine training facility and enjoys riding horses and spending time out in the country. He also supports medical mission work and is a member of the AAPA and SDPA.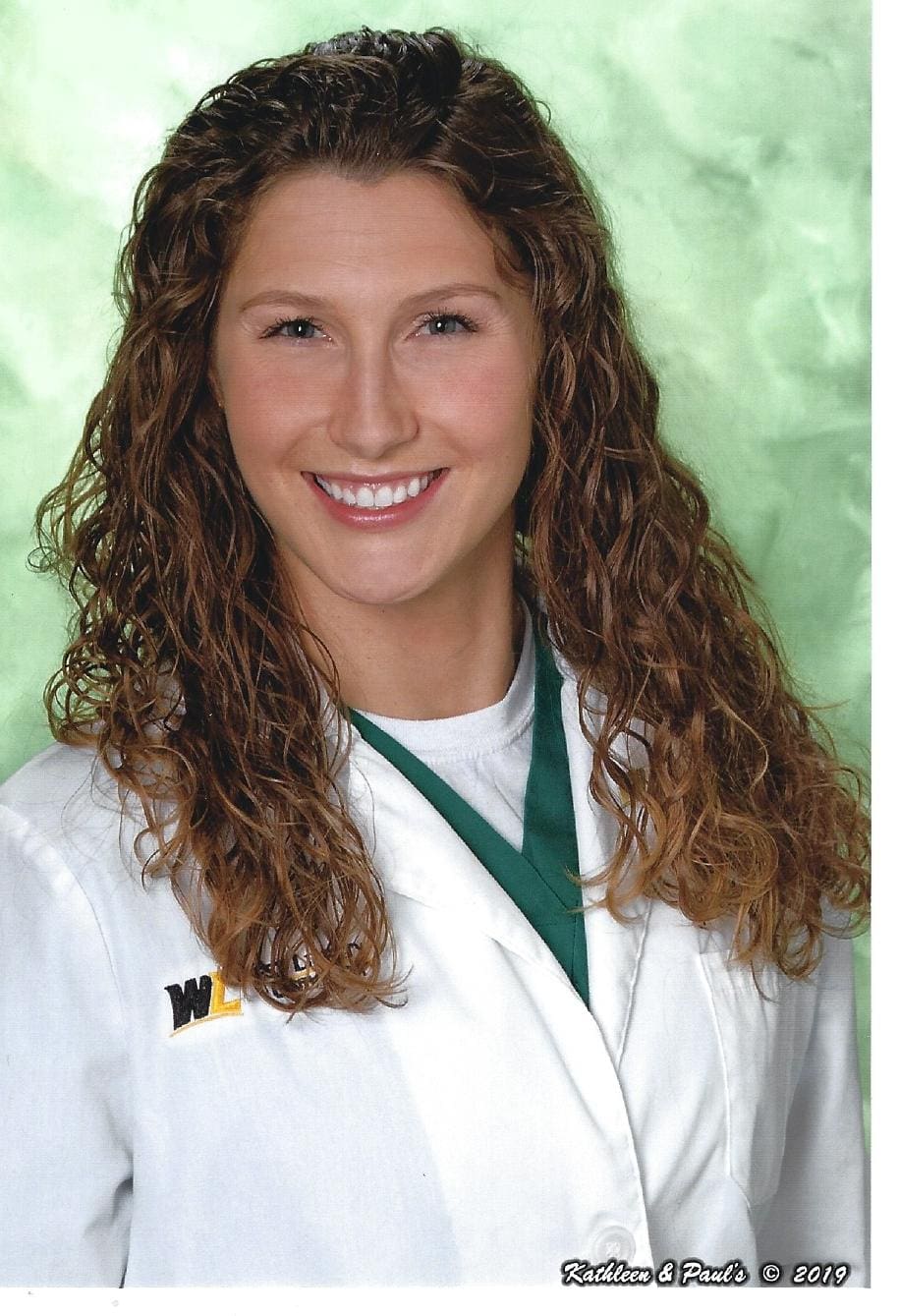 Bryce Hinde, MPA
Bryce is a native of southeast Kansas. She is a newly board-certified Physician Assistant and is incredibly excited to be immersing herself in the field of dermatology. Bryce received her Master's Degree in Physician Assistant Studies in 2019 from West Liberty University in West Liberty, West Virginia. She completed the majority of her clinical rotations at Wheeling Hospital in Wheeling, West Virginia. She received her Bachelor's Degree in Exercise Science from the University of Kansas where she also represented the school as a competitive swimmer for 4 years. Bryce is passionate about treating patients with any dermatology condition due to her struggle with acne in the past.
In her time outside of work, Bryce enjoys being active and spending time on her family farm with her animals. She also loves to watch sports and attend different sporting events.
What is a dermatologist?
A dermatologist is a medical doctor with special training in diseases of the skin, hair, and nails. At The Dermatology Center Dr. Craig Stites is a board certified expert in diagnosing and treating skin, hair, and nail problems including skin cancer, actinic keratoses, acne, eczema, warts, psoriasis and various rashes. We also focus on a variety of cosmetic products and treatments to revitalize, restore and protect the skin. We concentrate on the prevention, detection, and treatment of all types of skin cancer.
We are happy to announce that Matthew Patton, PA-C is now part of The Dermatology Center team! He brings 8 years of dermatology experience along with compassionate care to the river valley.
What is a Physician Assistant?
You may have noticed when you go to a doctor's office that you may not always be scheduled with a doctor, but rather a physician assistant. A physician assistant (PA) is an advanced practice provider that can see patients independently, diagnose medical problems, develop treatment plans, prescribe medications, and perform surgery and cosmetic procedures similar to what physician does. However, a physician assistant practices under the supervision of a doctor. Therefore, a physician assistant will practice medicine very similar to their supervising physician and may also ask for assistance with complicated cases ensuring a continued high standard of medical care. Physician assistants are trained under a similar medical model as a physician and have been practicing in the United States since 1967. After graduating from a physician assistant medical program, PAs take a national board exam through the NCCPA to maintain their certification. Physician assistants play an important role in increasing access to high quality medical care by decreasing the amount of time it takes to get an appointment and allowing better management of both acute and chronic conditions.